Howdy, cowboy!
Working as a Vegan Cowboy family member (cheesy but true), means excellent career perspectives in a rapidly growing field and proud ownership of a share in the company through our personnel participation program. Shared with your colleagues, you will own 20% to be exact.
You will also get your own cowboy nickname and we're not afraid to use it.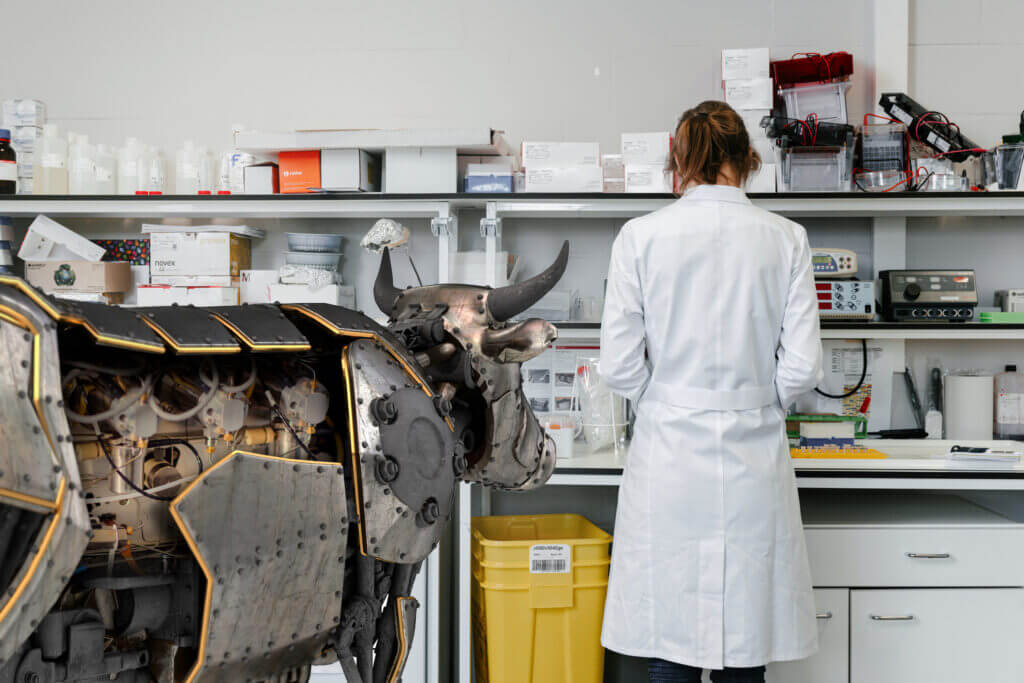 Do you have a question?
If you have any questions about our vacancies, please contact Belinda Hunziker (postoffice@thosevegancowboys.com) by mail or phone + 32 (0)9 261 77 00. You're going to love Belinda, she is awesome.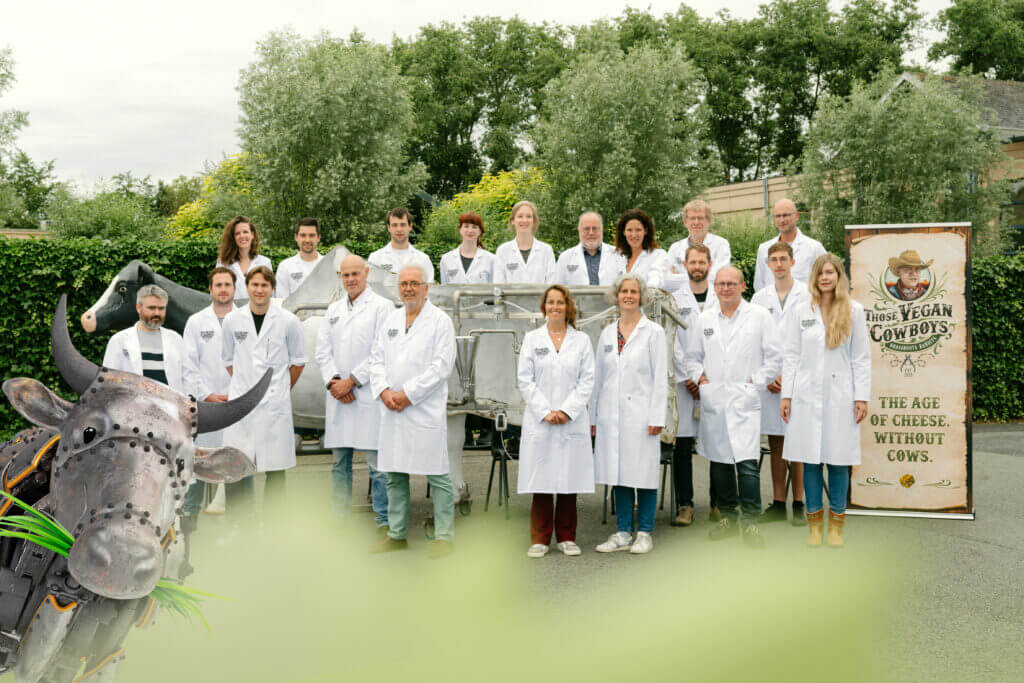 About Those Vegan Cowboys:
Those Vegan Cowboys are developing new vegan food products with the same taste as traditional dairy products such as cheese. Our cowboys work in our NewMilkLab, within the grounds of Ghent University. Our researchers collaborate with scientists and players from the traditional dairy industry to develop milk proteins through microbial fermentation. In part, this is already common practice: nowadays most of all hard cheeses are produced with vegan microbial rennet. Now, Those Vegan Cowboys want to make the casein and other dairy proteins vegan too, by microbial production. 
Those Vegan Cowboys regard the development of a stainless steel cow as a move forward for the dairy industry which historically already evolved from hand milking, via the milking machine to the fully automatic milking robot of today. Chief Cowboy Jaap Korteweg: "In Ghent, a predecessor of the milking machine was already demonstrated at the agricultural exhibition in 1910. In 1992, a Dutchman, as first farmer in the world, milked all his cows with a milking robot. The modern dairy farm is no more than a factory where machines insert the grass and trucks take out the milk. The cow is an unnecessarily pitiful and inefficient part of this industrial process. The lowlands have a huge tradition of innovation in the dairy industry. For us, this project is no more than a logical next step."