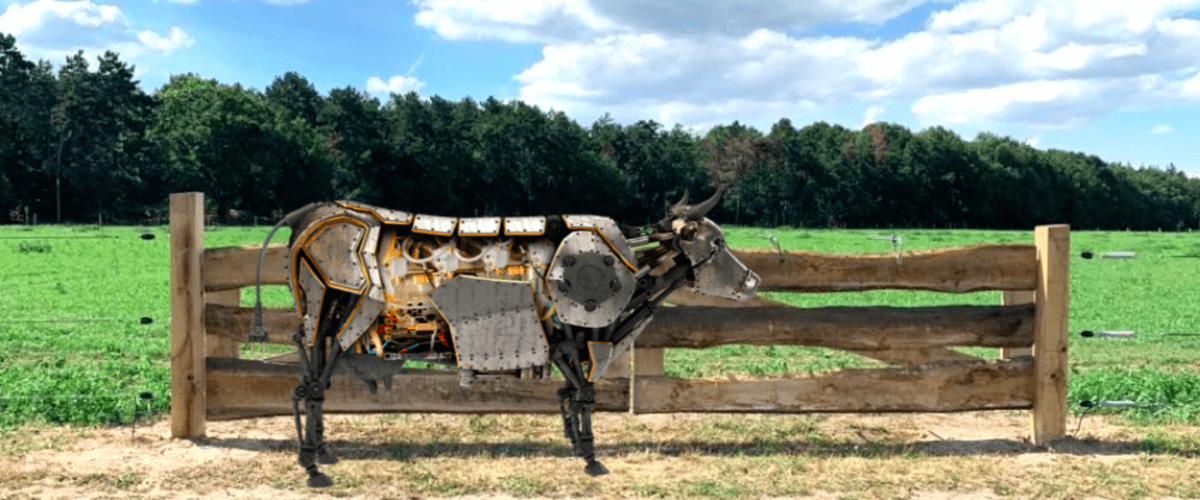 PT 6: Faster than a speeding bullet…
…the name and fame of Those Vegan Cowboys and our trusted Iron Lady, Margaret, is spreading across the globe. In only a short week's time, our dairy diplomats were invited to speak at no less than three separate conferences. At these scientific shindigs, they shared their message about the quest for vegan dairy products and the fungal strain that'll make it all possible. Across the Belgian hills and the digital plains these envoys travelled, and they were received with much enthusiasm. Later in the year, when the days grow short and the moon rises early over the frost-covered fields, we'll even be featured at one such conference in the Big Apple, otherwise known as New York City. Our head honcho himself, Jaap Korteweg, had his own hands full in the meantime. Making an appearance on national television, he laid out the truth about our agricultural industry and his vision for a better tomorrow.
Yessir, it's been a busy week indeed, but it's only going to get busier from here on out. And as the rain kept trickling down the sky, the first possible leads in our search for the Silver Spore have been trickling down the mailbox. Whether it be for fame, fortune, or simply a brighter future, several parties expressed their interest in this bounty and will share their knowledge with us in the upcoming weeks. Hopefully, we'll catch a sure sign of the strain that we're searching for. Even so, our cowboys are keeping an eye on the horizon for more news, for that lone ranger that might come riding down the dusty road, clutching a weathered map leading to that fabled prize.
Our stainless steel beauty, Margaret, has been expectantly gazing over the fields for such a rider… …at least, when she's not looking in the mirror! Our bovine lady received so many lovely letters and reactions over the past weeks since she was revealed to the public, that it's gone straight to her high-carbon head. She feels almost like a dairy diva, a wonderful and entirely new star in the sky, and she's completely right of course. The only thing that made her feel shy again was when she met a lovely RoboBull from the Exos ranchers. They had so much in common, she couldn't help falling head over hooves and has been mooing a lot more than we're used to ever since their meeting. With all that metallic music in the air, it's definitely been a tough job for our cowboys to try 'n stay focused on the task at hand. All in all, it's been an eventful time for our cowboys and Margaret, and I for one can't wait to see what happens next.