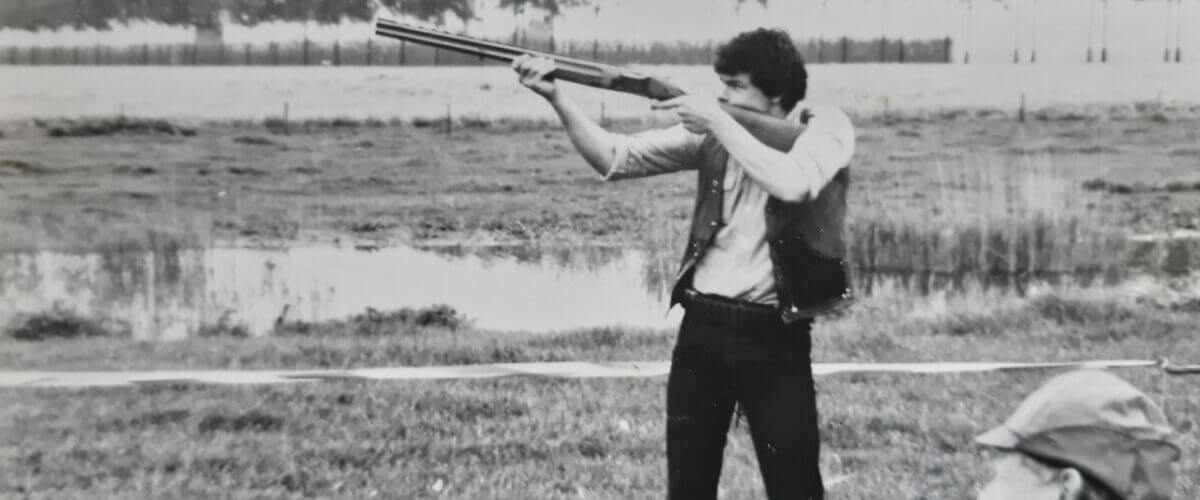 PT 1: Jaap wants to be a cowboy
Young Jaap wants to be a trapper when he grows up. He wants to be just like Karl May's most famous character Old Shatterhand, who only fires a bullet as a last resort and lets justice prevail. With this heroic pioneer from the prairies in mind, our young daredevil roams the countryside in Brabant, looking for adventures, his trusty rifle at the ready. Being the honourable cowboy that he is, Japie fantasises about taking on the bullies out there. He will catch them, give them the fright of their lives, and after that he'll allow the scoundrels to run away, still trembling with fear – just like Old Shatterhand would.
Every Sunday in front of the fire at the Old Nest, young Japie listens to Uncle Piet's tall tales. His adventurous great-uncle left for North America at seventeen, and lived – he never gets tired of telling this – with the Native Americans. His stories may not always be accurate, but no one minds. Let alone young Japie, who dreams of following in his uncle's footsteps.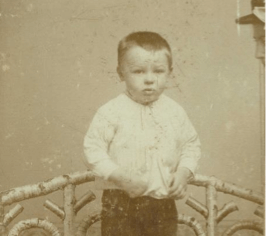 Oom Piet als kleine jongen
Piet, de latere oudoom van Jaap Korteweg, wordt op 12 februari 1895 geboren in Zierikzee. Hij is de zevende uit een gezin met acht kinderen. Pieter Boudewijn ten Haaf, zoals hij voluit heet, wordt vernoemd naar zijn overgrootvaders Pieter van Poortvliet en Boudewijn van der Slikke.
Huize Ruimzicht
De familie ten Haaf heeft het goed. Vader ten Haaf koopt het buitenverblijf van de burgemeester van Zierikzee. De meeste tijd spendeert de familie in het achterhuis van 'Huize Ruimzicht.' Moeder ten Haaf, Pieternella van Poortvliet, verwijdert de siertuinen en plant fruitbomen.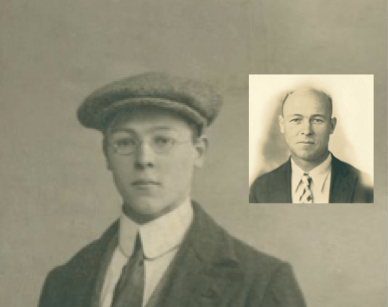 Vertrek naar Amerika
Volgens het verhaal volgt Piet op zeventienjarige leeftijd zijn broer Leen naar Amerika om daar samen te werken op een nieuwe boerderij.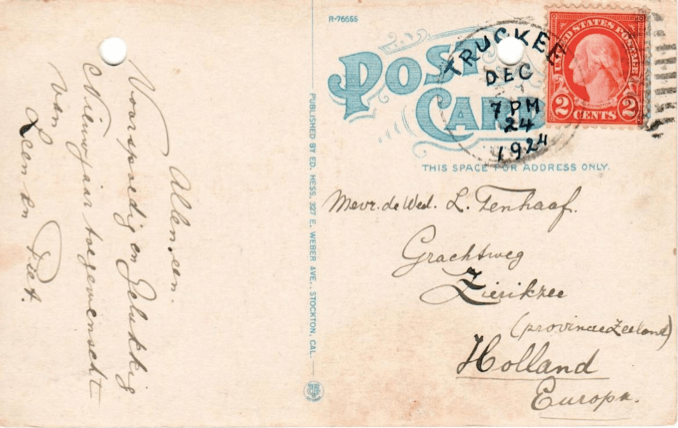 Bericht aan thuis
Of ze dat daadwerkelijk samenwerken, is de vraag. Wel bewijst een ansichtkaart uit 1924 dat Leen en Piet met elkaar optrekken.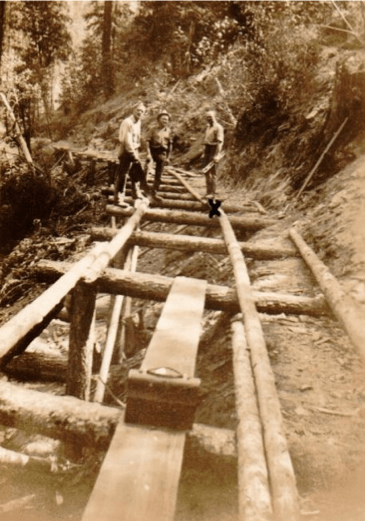 Op zoek naar goud
In 1928 overlijdt broer Leen, waarna Piet zijn eigen weg gaat. Hij gaat op zoek naar goud, in California bij de Humbug Creek, zoals op de achterkant van een foto beschreven uit 1934 beschreven staat. Oom Piet vertelt later dat hij goud vindt en de klompjes verstopt onder de vensterbank in zijn kamer. Hij bewaart ze voor zijn zussen en nichten. Zij ontvangen het goud nooit – naar zeggen van oom Piet omdat een compagnon hem besteelt. Boze tongen in de familie beweren dat van dat verhaal niets klopt.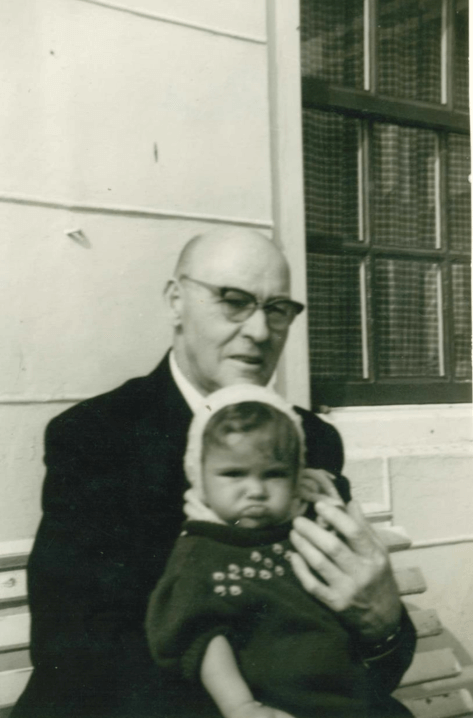 Weer thuis
Pieternella van Poortvliet verliest haar eerste kind al vroeg. Daarna komen haar zonen Leen, Willem en haar jongste dochter Nel (de oma van Jaap) te overlijden. Pieternella wil niet alleen achterblijven en vraagt aan Piet om terug te komen. In 1938 komt hij terug naar Nederland en trekt bij zijn moeder en zussen in op Huize Ruimzicht. Het bevalt hem matig, trekt. Hij vraagt een nieuw visum aan, waar hij door het uitbreken van de oorlog niets aan heeft. Moeder Pieternella overlijdt in 1943 op 88-jarige leeftijd. Oom Piet blijft met zijn zussen in Zierikzee wonen. Tijdens de watersnood van 1953 spoelt Huize Ruimzicht letterlijk leeg. Piet vertrekt met zijn zussen naar Den Haag, waar hij later in 1983 overlijdt.